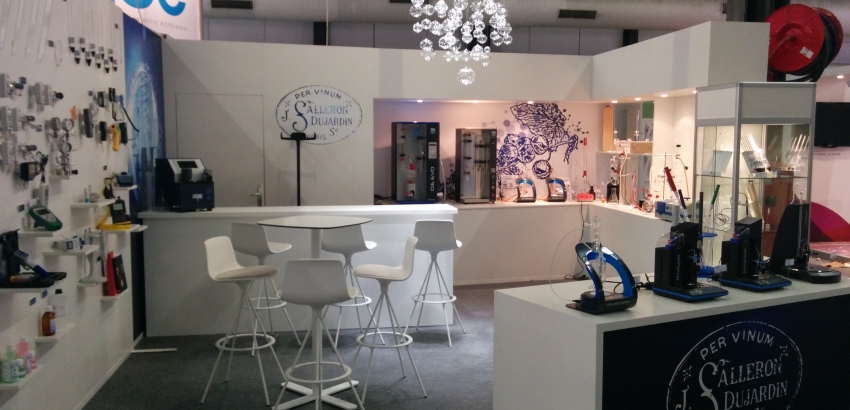 THE GLOBAL TRADE SHOW

16 / 11 / 2016

DUJARDIN-SALLERON ANNOUNCES ITS PARTICIPATION AT VINITECH-SIFEL 2016

In program: Presentation and demonstration of analysis and measurement solutions, dedicated to oenology and spirits - More than 25 analysis and measurement parameters to test.

Download attached file
Our stand (
Hall 1, walkway B, stand 2911) is a space of information and demonstration for actors in the wine sector.
We will show you our wide rang of products and services:

- the DUJARDIN-SALLERON equipments- stills, ebulliometers, titration devices...- a mix of elegance and functionality.
- the timeless instruments that became essential, mustimeters, alcoholmeters, wine thieves..
- the necessary articles for your day-to-day analyses.
- technical services.

The VINITECH-SIFEL trade show is an opportunity for us to present our latest innovations:
- Fermentest, quick determination of the stage of alcoholic fermentation.
- Sulfilyser +.

If you wish to speak with us, meet us at Hall 1, walkway B, stand 2911 from November 29th to December 1st.


See you soon !