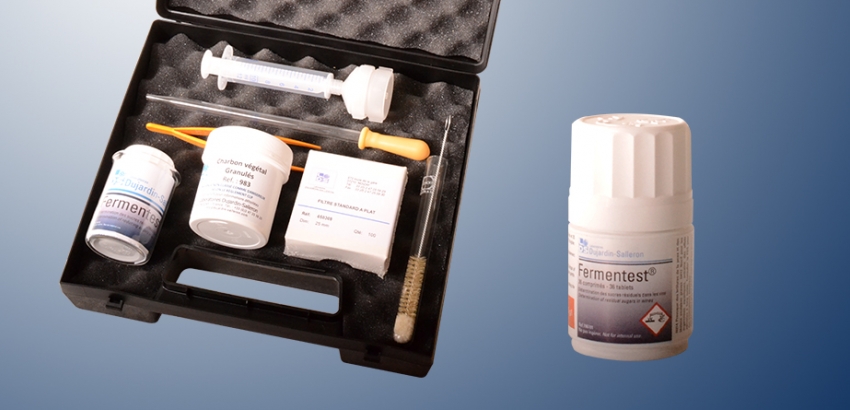 NEW IN: THE FERMENTEST REAGENT ARE NOW AVAILABLE !

03 / 10 / 2016

DUJARDIN-SALLERON IS GLAD TO PRESENT YOU ITS NEW PRODUCT: THE FERMENTEST

At last you can use a simple and quick method to determine reducing sugars in musts and wines.It allows to easily and quickly classify dry wines or wines with a few grams per liter of sugars.
The advantages?
- Quick determination of the stage of alcoholic fermentation.
- Analysis in less than 1 minute (except discoloration).
- Clear results thanks to a color chart.
- Practical and safe chemical analysis.
We propose:
- A complete kit for Fermentest method (Ref 196100) containing 36 Fermentest reagent tablets ref.196101, a full discoloration set, a WATER/WINE dropping pipette, a pair of pliers, a test tube and a small brush.
- Fermentest reagent (36-tablet flask)(Ref 196101).
Do not wait anymore ! Try our Fermentest. Contact us for more informations and ask for your offer.