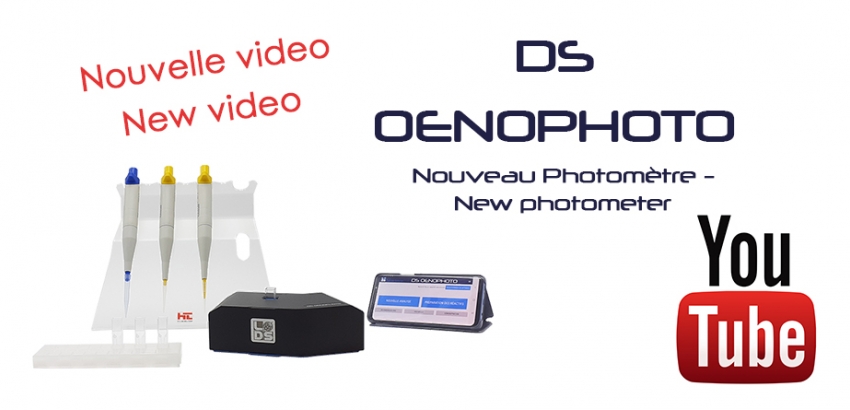 DS Oenophoto

01 / 08 / 2020

This photometer makes possible fast and reliable analysis by the winemaker himself, for common parameters such as residual sugars, yeast assimilable nitrogen, malic acid, etc. Completed with common accessories at the laboratory and colorimetric & enzymatic kits, it allows the wineries to run their own analysis.

Download attached file
A photometer or spectrophotometer is an instrument that permits the measurement of how much a solution absorbs over a certain range of wavelength. A part of the light that passes through the sample solution is absorbed by the chemical molecules of the sample, and is this amount of light absorbed that the instrument measures.

For the analyses in oenology, we compare the reaction produced by an enzymatic or colorimetric reagent in a white (water), a standard solution, and a sample in order to determine the concentration of the required parameter in the sample. Indeed, this reaction causes a change of absorbance, proportional to the concentration of the parameter (Beer-Lambert law). The absorbance of the sample is measured by photometry over a certain range of wavelength.
Watch the demo