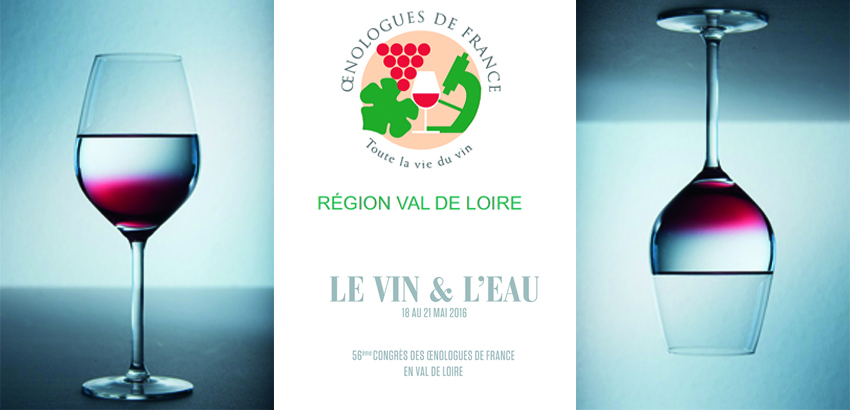 56TH CONGRESS OF THE FRENCH OENOLOGISTS

29 / 04 / 2016

The French oenologists will be meeting from May 18 in Amboise, to start the conference, which will probably be very cultural and festive.
In less than a month, the
Touraine
region will be in at the centre of the preoccupations by hosting the 56th National Congress of French oenologists. On this occasion, more than 400 professionals and the representatives of the seven major French wine regions will get together in Tours and Amboise to promote the wine industry and its professions.
Polleau Laurent, president of the Loire valley section of the Union of oenologists of France, says he wants to highlight the region thanks to his winemaking know-how and his cultural aspects recognized by the U.N.E.S.C.O. The communication will focus on the Loire river which holds the title of "monument of nature and culture" and connects the main wines of the region. This choice aims to highlight the close link existing between water and wine in the Loire Valley. Indeed, from the Mont-Gerbier-de-Jonc to Nantes (over 1,000 km), the Loire and its tributaries represent one of the largest regions of the French vineyard, and have enabled the development of the wine business in near 14 departments. Friday, May 20 will be incidentally dedicated to professional training day entitled "WINE & WATER". Around this theme, the goal will be to remember, through technical workshops, meetings and visits, that knowledge of water is essential and closely related to all wine trades.
Nowadays, water is also a major societal issue. It is essential in all phases of production, conservation and wine tasting, and emerges as the main element that constitutes it (nearly 80 %). Environmental concerns push winemakers to take a greater interest in the daily water utilization, and this conference is the perfect occasion to debate this subject. It will be the opportunity to address subjects around management and use of water in wine environment, particularly in terms of irrigation, a practice allowed in many countries but still prohibited in France. Conferences and tastings will take place throughout the day at the Vinci Convention Centre, in Tours. Jean-Robert Pitte, member of the Academy of Moral and Political Sciences and President of the Academy of Wines of France, will be speaking in particular to share his experience and raise awareness about the importance of environmental preservation.