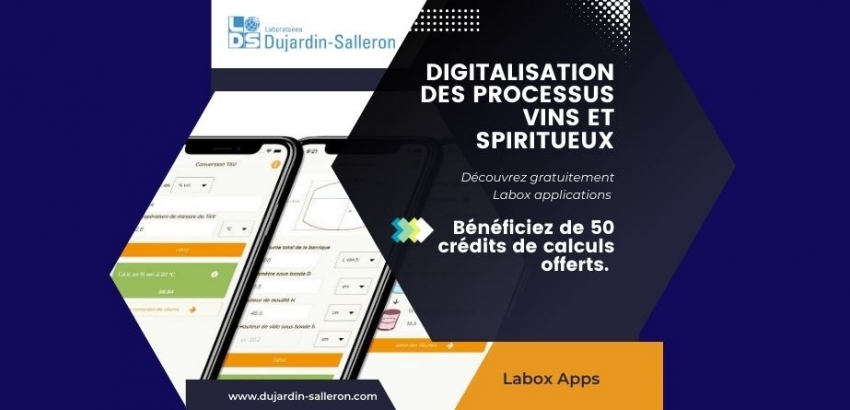 Credits are offered to test the

09 / 05 / 2023

Digitalization of wine and spirits processes. A unique software for daily calculations and various conversions (alcoholometry, inventory, gauging, etc.)

Download attached file
LABOX® is a software intended for all type of operators worldwide, in the field of alcoholic beverages (wines, ciders, beers, liquors, spirits, etc.). It provides them digital tools, very useful and easy-to-use, for their day to day needs for calculation and conversions. These modules include the official alcoholmetric tables and the associated conversions. These modules include the official data tables and the associated calculations.Their efficiency and reliability advantageously replace the use of paper tables and handmade calculations.
Contact us