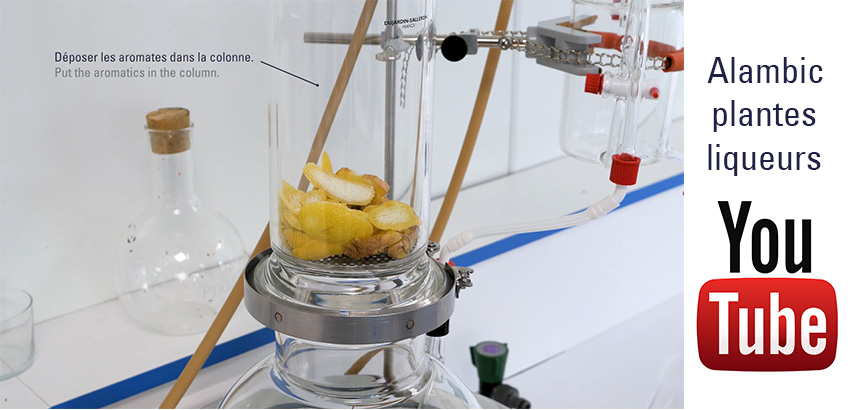 New demonstration video: still for plants and liqueurs

06 / 04 / 2023

How to install your still for plant and liqueur ? How to use this instrument ? All your answers in this video.
This steam-driven apparatus is used to carry out distillation tests. It offers distillers and perfumers the opportunity to test new products in small volumes.
The distillation flask, with a capacity of 6 litres, is filled with water or alcohol, possibly with a macerate or other mixture. The distillation column is equipped with a sieve at the bottom on which the user can place materials, plants, etc. so that they come into contact with the steam produced. The thermometer at the top of the cooler makes it possible to check the vapours produced, separating unwanted distillates if necessary. The distillate receiver is composed of two parts, one equipped with a drain valve, allowing the essential oil collection to be separated from the rest of the distillate. As the device is intended for various tests, it is only supplied with assembly instructions (no operating instructions).
Watch the video