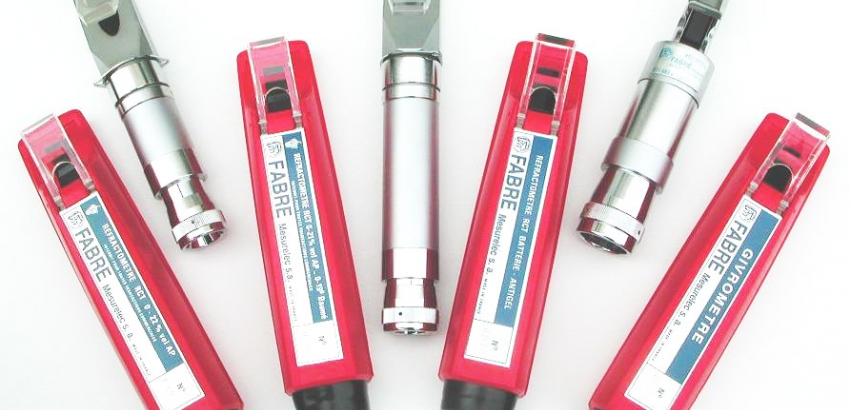 The acquisition of the Fabre activity by Laboratories Dujardin-Salleron

14 / 06 / 2017

Dear customers and partners, We are pleased to announce the acquisition of the Fabre activity by Laboratories Dujardin-Salleron. This will be effective from June 1st. FABRE society was initially established in Trêts and now it is has moved to the Dujardin-Salleron site, in Nozay (in the Centre Region of France).

Download attached file
Over the past few months, Laurent Macoin, managing director of Vinitechnic, and Mr. Ammar, technician, have worked closely with Laurent Dubreuil, CEO of Laboratoires Dujardin-Salleron, to ensure the best conditions for this event to take place, and maintain the trusting relationships that FABRE has established with its customers.
Such continuation of the business activity will preserve the know-how of FABRE. This know-how was born in 1960 and 1970 when the hand refractometer and the temperature compensating refractometer were created by Sopelem, and has been transmitted every time the business has been transferred, to Instrulab in 1987, to FABRE Mesurelec in 1993, and then to Vinitechnic in 2003.
The FABRE refractometers are used in several domains, from oenology to the industry including the agri-food industry. They are designed to be used by any user at any place such as vineyards, orchards, factories… They are delivered in a carrying case with shoulder strap to facilitate the transportation of the instrument and its accessories.
The history goes back to Paris, 160 years ago, when Jules Salleron invents the acetimeter and the ebulliometer. Nowadays, Laboratoires Dujardin-Salleron conceive, manufacture and distribute all over the world their analysis instruments and measurement devices for oenology and spirits. The company also works for other sectors such as liquors, beers, distillates, vinegars and mustards, kombucha, pharmacology, perfumery, and certain agri-food industries of the fruits and vegetables sector. The traditional processing methods together with the innovations of a R&D team enable Laboratoires Dujardin-Salleron to provide a material of reference. Our history and corporate philosophy will make FABRE fit naturally in our product and service line. Dujardin- Salleron employs about thirty people whose aim is satisfying their customers in more than 40 countries around the world.
Mr. Macoin wants to thank you for your trust and loyalty, as well as Mr. Ammar, who retires, for everything he has brought to Vinitechnic for more than 14 years. «He has been a driving force behind customer satisfaction. I wish him and his family the very best.»