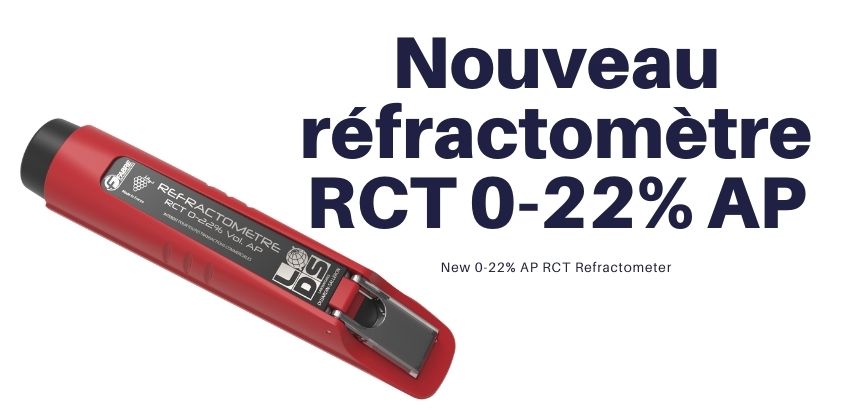 Launch of the new 0-22% RCT refractometer

04 / 07 / 2023

We are pleased to announce the official launch of the new RCT 0-22% AP Refractometer.
Always as precise, robust and resistant, we have modernized the design of Fabre refractometers. Made in our laboratory in Noizay in the Center region, they are now available for sale.
We also take this opportunity to remind you that it is important to anticipate the next harvest. Check the calibration of the refractometers now, especially when using them for the first time, or after a prolonged period of non-use.
During the harvest period, do not forget to renew the calibration with distilled water if the ambient temperature varies by more or less 5° compared to the previous calibration.
For optimal adjustment, we also provide you with a standard laboratory check. We can also supply standard solutions (10, 15, 20% Brix - other concentrations can be offered). Do not hesitate to contact us for more information.
Also note, this is the time to check (or have checked) your PHMETERS and your CARBON DIOXIDE (CO2) DETECTORS.