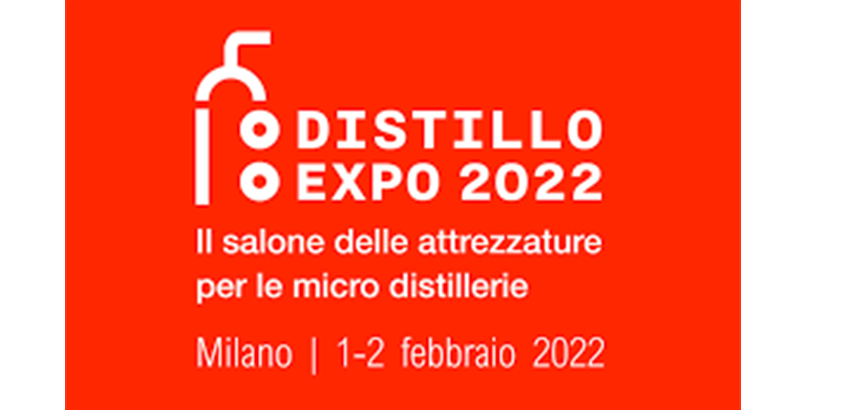 Distillo 2022

21 / 12 / 2021

The first italian show about micro distillery equipment will be held at the Officine del Volo, located in the historic buildings which hosted the former Caproni di Taliedo aircraft manufacturing company, an actual driver of cultural, social and economic innovations in the 20th-century Milan. The industrial architecture of the early 20th century combined with contemporary design details give unique craft charm to DISTILLO.
The first event dedicated to the rising phenomenon of micro distilleries, marked by a mix between craftsmanship and new technologies.
Two days to discover the world of craft distilling; this phenomenon is just beginning in Italy but it promises to repeat the boom experienced by craft beers in the last twenty years. "DISTILLO", the first fair dedicated to the equipments for micro distilleries, is debuting in Milan on May 17-18, 2022. Its programme includes seminars about the innovations occurring in this field. The event, whose aim is putting craftsmanship in contact with new technologies, will be taking place at Officine del Volo, a post-industrial building located in Via Mecenate. The fair is addressed both to experts in the field of distillation, and to those who want to approach to the world of copper and stills. According to statistics, the number of the last ones is constantly increasing.