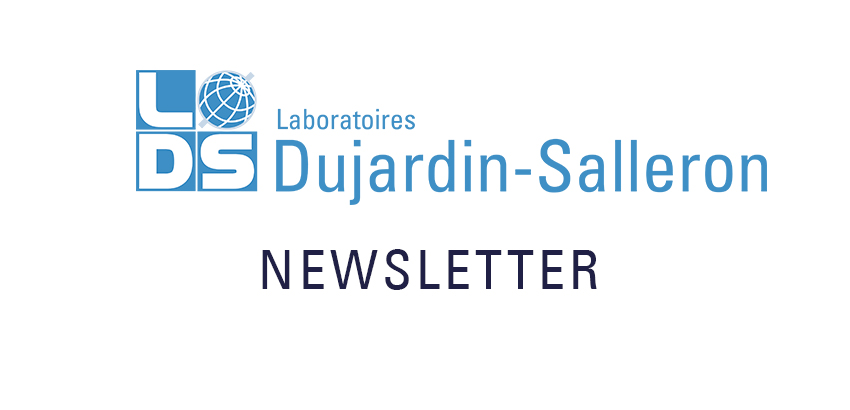 iMini USB PDF : single use USB temperature data logger
This product has been completely redesigned to reduce its size to that of a credit card, and to ensure that the logger has no impact on the temperature of the product it is there to measure. The great advantage of this temperature logger is that no software is required to be able to read the data. This temperature data logger automatically generates a PDF report thanks to its Plug and Play system. It is therefore extremely easy to use and satisfies any potential IT restrictions at the product destination
SAVE THE DATE !
SIMEI trade show will be an opportunity for Laboratoires Dujardin-Salleron to present its new device TITRA EVO.
Visit us from 19th to 22nd November 2019 at Milan Exhibition Centre - Rho. at our Stand 11T09
On this new edition of the exhibition, LDS will present its latest products as well as its whole range of products and services developed for every stage of winemaking, from the monitoring of the vineyard to the bottling of wines:
•Dujardin-Salleron instruments: stills, ebulliometers, titration equipment…
•Instruments for daily analysis: mustimeters, alcoholmeters, wine thieves…
• Instruments from leading manufacturers
•Services of technical training, calibration, maintenance…
Also in LDS booth: Exhibition of measuring and analysis solutions, for enology and spirits
Meet our experts
on the booth 11T09 at Milan Exhibition Centre - Rho.
and they will be pleased to answer your questions. Please, do not hesitate to contact us to arrange an interview during the exhibition.
Dujardin-Salleron is also participating in the SITEVI exhibition to present its range of measuring and analysis instruments for the wine-growing sector. Join us from 26th to 28th November 2019 at the Montpellier Exhibition Centre – Hall A1 Booth E 064